What is an Affiliate Partnership?
An affiliate partner is an individual or organization officially linked to the Kansas Chapter, NECA membership and its associates to serve the electrical industry by developing, providing and promoting programs and services to enhance both party's ability to conduct their business successfully with integrity and proficiency.
Benefits of Affiliate Partnership
Opportunities to have promotions/events announced at membership meetings.
Opportunities to present at select membership meetings.
Business listing on the Chapter website: www.kansasneca.org
Opportunities to attend and sponsor special Chapter functions such as golf outings, special dinners, forums, etc.
Opportunities to participate in Chapter-sponsored management workshops and seminars.
Opportunities to assist in Chapter-sponsored Public Relations and Government Affairs programs for the purpose of improving industry image and standards.
Opportunities to advertise through various Chapter communication mediums.
Become an Affiliate Partner
If you are interested in learning more about the Kansas Chapter, NECA Affiliate Partner Program, contact us at (316) 265-7067 or via email.
Affiliates
ABB
Since 1898

For over 100 years, Thomas & Betts has been a leader in providing products for commercial and industrial construction, industrial plant maintenance, repair and operation, electrical utility distribution, and original equipment manufacturing. We offer one of the broadest product lines in the electrical industry, supplying over 70 percent of the items used in a typical electrical application. Thomas & Betts has successfully applied innovative design and manufacturing techniques to meet the changing needs of the marketplace. Today, we offer more than 100,000 electrical components and systems to terminate, connect, fasten, protect and identify wires, components, and raceway. Our vast offering makes us one of the largest and best sources of electrical components in North America.
Services
T&B Engineered Solutions
Tested Reliability
Expert Support
Training and Certification
Product Availability
Contact
Steve Worden
913-912-9995
Email

Address
8155 T and B Blvd
Memphis, TN 38125
Eaton Corporation
Since 1911

Eaton Corporation is a $22.6 billion, 2014 Sales Global Diversified Industrial Company. Eaton has over 102,000 employees and sells products in more than 175 countries and 195 manufacturing sites. They are a leader in fluid power systems; electrical power quality, distribution and control; and intelligent drive train systems for fuel economy and safety in trucks. www.eaton.com
Contact
Kevin Blackwelder
316-263-0611
Email

Address
505 S. Broadway, Suite 222
Wichita, KS 67202
Federated Insurance
Since 1904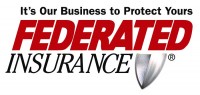 For more than 110 years, Federated Insurance has helped business owners in select industries protect their businesses and employees through customized insurance coverage and risk management resources. Hundreds of local, state, and national affinity partners recognize the value Federated Insurance brings their members and exclusively recommend its products and services.

The Federated Insurance Mission Statement reads: As a mutual insurance company, our success is measured by the success of our clients. It's Our Business to protect Yours®.That mission is backed by personal service delivered by a direct sales force. Clients benefit from a face‐to‐face relationship with a local marketing representative committed to their success. Marketing representatives help clients address their total risk management needs through: Property and casualty coverage, Life and disability income coverage, Group health coverage, Workers compensation coverage, Business succession and estate planning services, and an impressive range of risk management resources.

Federated Insurance is rated A+ (Superior) by A.M. Best Company® and is headquartered in Owatonna, Minnesota. A direct marketing force 550‐strong and several regional processing offices provide local service to clients throughout the continental United States.
Services
Bonding
Commercial Insurance
Disability Insurance
Estate Planning
Life Insurance
Workers Compensation
Contact
Kyle Bluestein
513-884-5154
Email

Address
Financial Plaza III, 6900 College Blvd., Suite 700
Overland Park, KS 66211
Graybar Electric Co.
Since 1869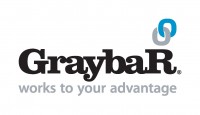 Graybar is a leading North American distributor of electrical, communications and data networking products and a provider of supply chain management and logistics services. We primarily serve the construction market, the commercial, institutional and government (CIG) market, as well as the industrial and utility markets, with products and services that support new construction, infrastructure updates, building renovation, facility maintenance, repair and operations, and original equipment manufacturing.

Services
Logistics
Inventory and Materials Management
Process Efficiency
Complete Building Systems
Business Services
Contact
Ray McKinley
316-206-1600
Email

Address
3609 W. Pawnee ST - Wichita Branch
Wichita, KS 67213
Milwaukee Electric Tool
Since 1924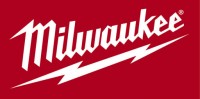 Milwaukee Tools is an industry leading manufacturer of power tools, power tool accessories, and hand tools. We have a laser focus on our core trades, with the Electrical Trade in the forefront. While known as a top corded manufacturer, Milwaukee looks to innovate the electrical trade by providing time-saving & game-changing cordless products along with a line of hand tools specifcally designed to save the electricain time and money.
Services
Power Tools, Accessories, Hand Tools
Efficient Solutions
Innovative Products
Repair Services
Time Savings - Cost Savings
Contact
Jesse Husketh
248-504-7112
Email

Address
13135 W. Lisbon RD
Brookfield, WI 53005
Southwire
Since 1950

Family owned and based in Carrollton, GA, Southwire is a wire and cable manufacturer specializing in the Total Solutions to save time and increase productivity and safety. Southwire sells through our partner distributors and focuses efforts on bringing the latest innovative products and solutions to market.
Services
Wire & Cable Manufacturer
Copper Building Wire
Aluminum Building Wire
Medium Voltage Cable
MC Cable
Flexible Conduit
Fire Alarm & Data Cables
Cable In Conduit
Tools & Equipment
Cord Products
Address
1 Southwire Drive
Carrollton, GA 30119
WESCO Distribution Inc.
Since 1922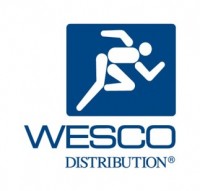 Since 1922 WESCO has grown and transformed from a division of Westinghouse Electric into an industry leading fortune 500 supply chain solutions company, with a global footprint. www.wesco.com
Services
Commercial
Data Com
Electrical
Industrial
Lighting
Safety
Security
Tooling
Utility
Wire and Cable
Contact
Joel Hartman
816-231-7000
Email

Address
1257 North Mosely St.
Wichita, KS 67214