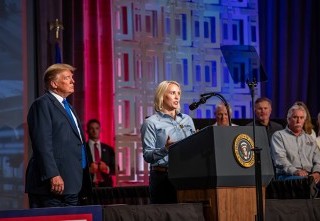 President Trump Speaks About Administrative Agenda, Jobs, Economy at NECA 2018
For the first time in its history, the National Electrical Contractors Association (NECA) hosted a sitting president.

On Tuesday, Oct. 2, U.S. President Donald J. Trump addressed the closing general session at NECA 2018 in Philadelphia. In his speech, Trump spoke about his administration's agenda and policies, jobs, and the economy, and he credited organizations such as NECA with making strides in workforce development.


Continue Reading